Thomas Beckett here, your on-the-prowl ghost cat. So, it's breakfast time at the Inn...for the mouse patrol. The sound of the doors opening in the morning brings them all running. My feline family is growing and we are on a search to find homes for some of them. There is a pounce of cats in the front – they are the greeters. Then there is the glaring of cats in the back – they are the rear guard and mostly feral, hence the two different terms for the groups.
Let me introduce you to our pounce: Ghost, because you turn around and there he is...in the inn; Garfield, well, he's light orange and constantly wants your attention; Tiger, he is dark orange with stripes; Spotty, who is quiet, and, well, spotty; finally, Midnight, he is new and I believe the poor guy is happy to have found the Six-Toed Cat. All of them are fixed.
The glaring: Momma Cat, so named because she is always pregnant (she is fixed now); Grey Girl, she is gray in color obviously; Noisy, who has has moved from the front to the back and loves to talk; the three kittens, Little Red and Wings (haven't named the third); finally, one last male that is also orange, Goldie.
My hope is that good homes can be found for the kittens and four or five of the pounce. So please pass the word. Who Can say no to these faces?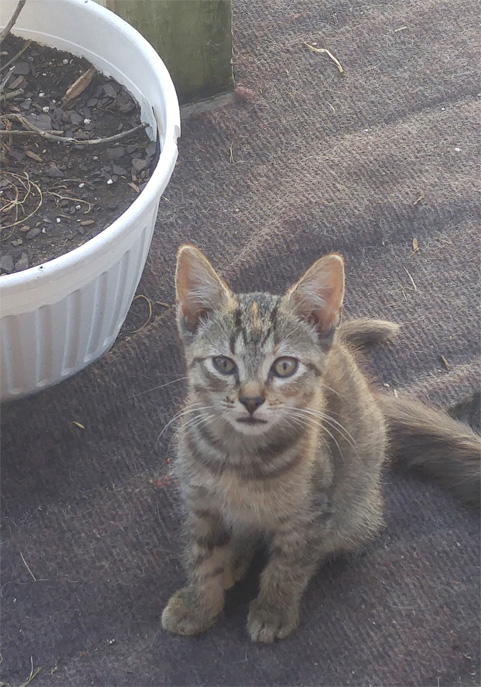 To adopt one of our cats or make a donation for their care just call 641-873-4900. If you are from out of state, we will get the cat to you....trust me, we will make it happen.
May your catnaps be long and fanciful & your catnip strong!