Well Cats and Kittens, it has been a while since I have been online. The summer has been like bad catnip...crazy! I know I have been napping lately and I will try to be better.
This summer we hosted the Compass Creative Dramatics for a week. They came in on a Sunday, Monday they auditioned kids for The Wizard of Oz and put on a show Friday and Saturday. It was just amazing to see what could be accomplished in just a week. The Children of Allerton did a great job! Cathlyn Melvin and David Smith did a great job with the kids and we want them to know how much their coming and teaching the children is appreciated. They travel the country doing these workshops and opening young people up to the theater. I encourage you to check them out in the link above.
Just this last weekend we had our 5th annual Ladies and Princess A Brunch and Fashion Show. There were a few less ladies than last year but the food and fashions were awesome and everyone had a real good time. Celeste and Kay worked extra hard to get all of the little tasty finger foods done with a bit of help from Linda Murphy. This Kitty sat back and took some pictures to share. We had ladies and princesses from Walnut, Leon, Humeston, Corydon and Allerton. I hope I didn't miss any towns. A huge thank you to everyone who came. The ladies didn't leave this kitty hardly anything to snack on. Oh well.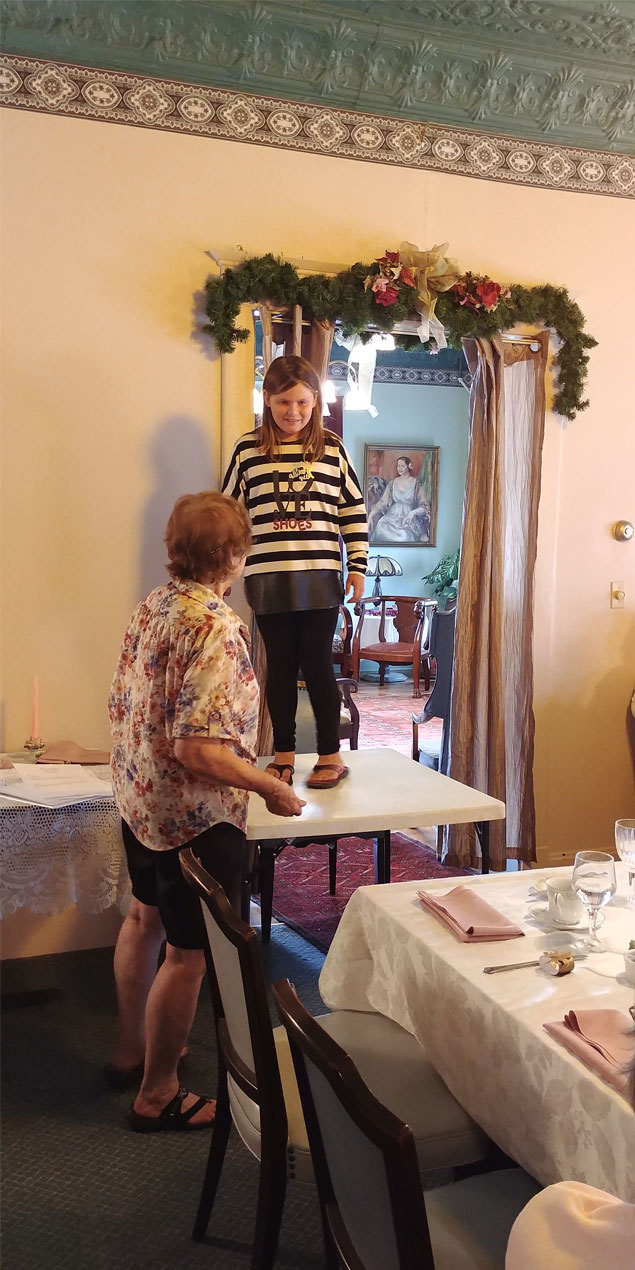 Until next time....May your catnaps be long and fanciful & your catnip strong!