Thomas Beckett here, your on-the-prowl ghost cat. You learn a lot of lessons at the Inn of the Six-Toed cat in Allerton. Celeste learned a valuable one a few moments ago....always know how old the cake you're cutting into and eating is – a month old, not so good. Talk about hacking up a hairball! That was the funniest thing I have seen in 50 years!
Speaking of 50 years, my people hosted a 50 year class reunion of the ACL Eagles class of 1966 (Allerton, Clio, Lineville). Everyone had a wonderful time. If I may brag, my girls (Celeste and Kay) put out a delicious spread. Judging from the plates, the humans thought the food good too. No scraps for my fellow live cats. Kay made a very tasty colorful pasta salad, that really stood out and Celeste tried a couple new desserts. A great bunch this class of '66, a very friendly & lively group. It is always nice to see people enjoying the Inn. All-and-all it was a total success, and a beautiful day to meet with old school friends.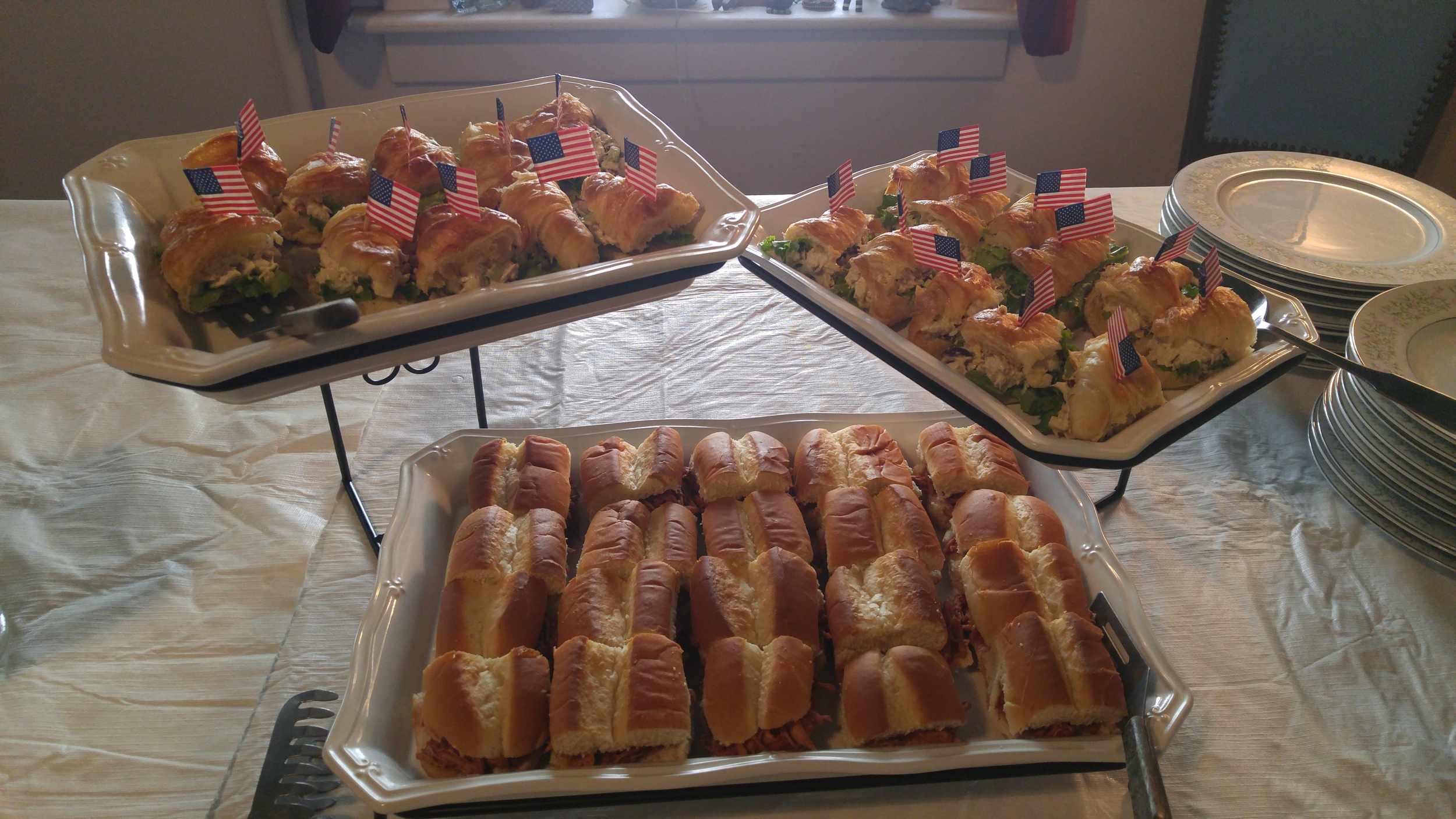 Rock on Class of '66! It was wonderful having you visit our inn. We would love to have you back anytime.
Until next Cat's Comments....May your catnaps be long and fanciful & your catnip strong!